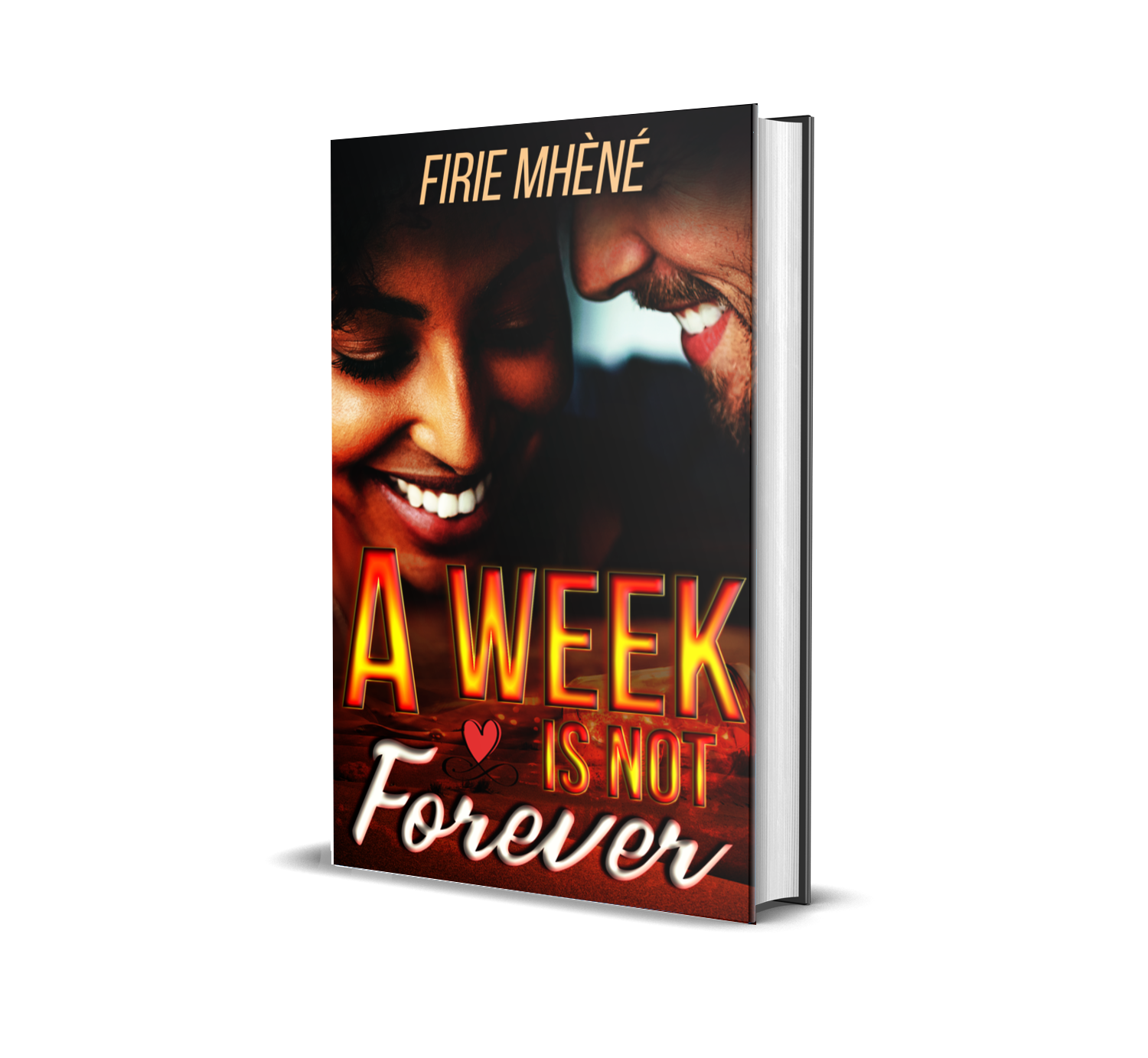 Gazina is the main character in my first novel, A Week Is Not Forever. She is this vibrant, unstoppable, independent woman who is in the turmoil of life's choices. She has done well so far in her life. In the beginning, quite content with her life with the little inconveniences that are normal to living alone and to living a married life.
Growing up in a conservative Catholic village, Gazina has her principles of life set early in life. She knows hard work, and she knows wrong from right. There are things that she just won't do. Extramaritals (extrals) is one of them, in fact, topping the list.
Until Gamaal comes on the scene, threatening to upturn everything Gazina knew.
With Gamaal's entry into her life, Gazina questions everything that she has held valuable. Nothing seems to give her a grasp of her new situation. She looks for footholds where she knows will be none. She risks dropping herself (into Gamaal's own married arms) or holding onto her values and principles. Does Gamaal let her hold onto herself? Does Gamaal himself manage to hold onto his own?
Together they set out to explore landscapes and lovescapes as they open up before them.
Find out their torments, their ecstacies, and their solutions here:
https://www.amazon.com/Week-Not-Forever-Firie-Mh%C3%A8n%C3%A9-ebook/dp/B08974YJFZ/ref=sr_1_1?dchild=1&fbclid=IwAR2g_dbPrxVX0fDLEoygxDC7zZCmzHro0DymLlVUTPiEfEwdcK-bAMRPINM&keywords=firie+mhene+a+week+is+not+forever&qid=1602299470&s=books&sr=1-1